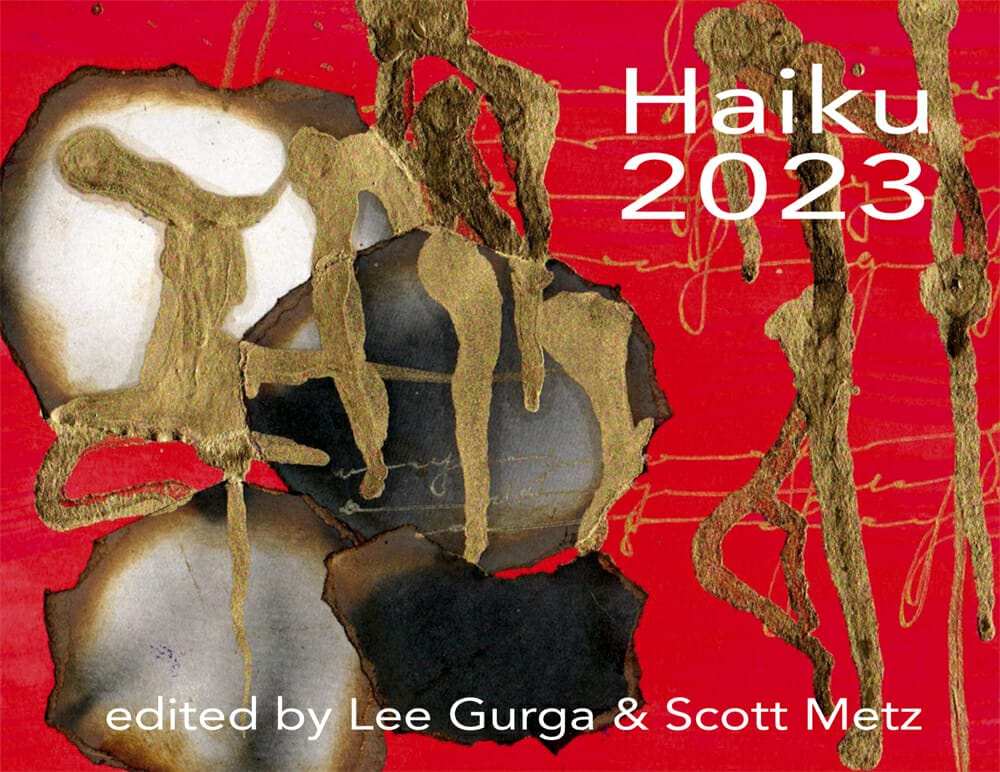 Another year, another terrific haiku anthology by Lee Gurga and Scott Metz! Here's a tidbit from the afterword, which is written by Michele Root-Bernstein:
"Reading through Haiku 2023 is like a madcap taste tour of curated ice creams, exotic coffees, or handcrafted beers . . . They surprise the mind; they touch the heart."
I'm happy to have this one included, among such wonderful company:

I see through her first chrysalis
My thanks to Lee Gurga and Scott Metz for including my work, and if you'd like to order a copy, click here.