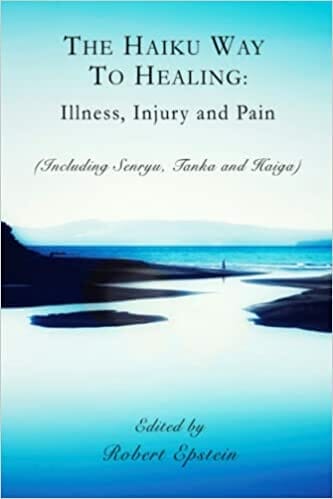 Folks, Robert Epstein is at it again with another beautiful theme-based haiku anthology. This time it's all about healing:
With the rapid spread of Covid-19 and its variants that perpetuated a major pandemic, the world has been turned upside down for the first time in more than a hundred years. Certainly at the outset, many around the globe were hurled into a swirling state of anxiety, uncertainty, isolation, even panic. These disorienting reactions on the part of whole nations have mirrored the experience of individuals who are likewise thrust into crisis and confusion by the onset of illness, injury, pain or trauma whether physical, psychological or emotional. This reality throws into sharp relief just how much we are all fundamentally a part of one family––the human family. In these pages, poets and artists share their profound, poignant and passionate perspectives on what it is like to navigate the hardships of health challenges and to learn from them in the spirit of resilience and perseverance. Read and remember–– whether well or ill––you, too, have access to wholeness, which is the heart of all healing that transcends the limiting notion of cure.
Many thanks to Robert Epstein for including my work, and if anyone would like to purchase a copy, press here.